Dr. Mandy Armitage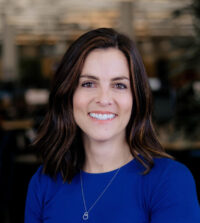 Dr. Mandy Armitage is a board-certified physician, freelance medical writer, and consultant. She has experience serving as Medical Director for health technology start-ups and currently specializes in freelance medical writing and coaching other clinicians in their writing aspirations. For many years, she has combined her interests in clinical medicine with her passion for medical education. She covers a broad range of clinical topics and writes for many audiences, from patients to health care professionals. Prior to transitioning to nonclinical work, Dr. Armitage practiced musculoskeletal medicine. She earned her MD from Indiana University School of Medicine and BS in biology from Purdue University. 
Dr. Armitage's experience includes:
freelance medical writing – continuing education for clinicians, patient information, conference coverage, medical news, guest blogs
medical communications agency work – non-promotional and promotional pharmaceutical work
healthcare technology – content strategy, content development, and patient engagement
consulting – advisory work with physicians, mentorship, content review
career transition assistance – resume, cover letter, and LinkedIn profile services
speaking engagements – lectures, workshops, and media interviews
Podcast: How to Become a Medical Writer with Dr. Mandy Armitage
Dr. Armitage specializes in medical writing for continuing education for clinicians, as well as clinical updates for trade publications, news outlets, and others. She also has training in health literacy and years of experience writing for patient and consumer audiences.
Areas of expertise include musculoskeletal and orthopedic medicine (including sports medicine and spinal disorders), wellness and fitness, traumatic injury and stroke rehabilitation, rheumatology, neurology (including neuromuscular disease and migraine), dermatology, allergy/asthma, obstetrics, and gynecology. Dr. Armitage has a particular interest in autoimmune diseases. Any clinical topic or disease state is fair game, though, as she has a solid clinical foundation and gets up to speed quickly.